Webinar with Katherine Craddock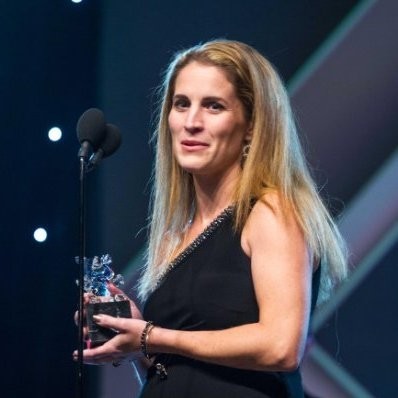 In this webinar, award winning, produced, screenwriter Katherine Craddock shares her journey to screenwriting success. The Northern Virginia native will cover a basic overview on how to learn the craft of screenwriting, how to write and complete a screenplay, how to market and promote your screenplay, and insider insight into the world of film production through a screenwriting lens. By the end of the webinar, you should have a great toolkit in hand that will aid you on your journey towards mastering one of the most difficult — and rewarding — forms of story expression.
Tuesday, 6/8/2021
8:00 – 9:00pm – Webinar

Webinar Registration:
CCWF Webinars are a Member Benefit and available to non-members for $10.00
Member Registration: See Member Reminder emails
Katherine Craddock
Katherine Craddock began her writing career as a senior writer for Chuck Colson, Prison Fellowship, and Angel Tree. An in-demand professional writer, Katherine's writing, editing, and marketing skills have grossed well over $400 million for her clients. Whether it is direct response marketing, social media, telemarketing, blogging, political campaigns, non-profit fundraising, real estate marketing or even produced screenplays, Katherine's savvy, compassionate copy always inspires positive action. She has a Professional Certificate in Screenwriting from UCLA and is a New York Film Academy Fellow.
Katherine Craddock is also an multiple award-winning, produced screenwriter.
American Exodus, Movieguide's Chronos Prize for Most Inspiring Screenplay by an Established Filmmaker (2016); Final Draft's, Action/Adventure genre, Big Break Screenwriting Contest (2017)
For the Glory, ICVM's Silver Crown Award for Best Youth Film; "People of Faith Award" at the International Pan Pacific Festival; official selection for the Gideon Media Conference and Film Festival
Touched by Grace, #33 on Christiancinema.com's Top 100 best selling list;
"Best Drama" at the Christian European Visual Media Association Biennial Awards; currently featured on both Amazon Prime and Pureflix.