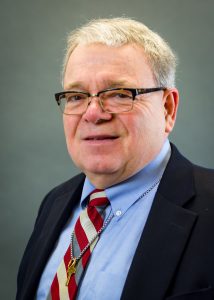 Bell Writes Finishing Well
James Scott Bell. 2019. The Last Fifty Pages: The Art and Craft of Unforgettable Endings. Woodland Hills, CA: Compendium Press.

The hardest part of ending a post or book is to end gracefully. It is generally good to offer a chiastic return to your opening comments or to highlight the theme with choice words. But endings also carry emotional weight—it's like an only child getting on the bus to leave home for college or kissing a terminal relative for the last time. What words should your reader remember as they move on?
Introduction
In his latest craft book, The Last Fifty Pages, James Scott Bell uses a golf analogy to kick off his exposition: "It's not how you drive, it's how you arrive." (1) In other words, the endgame in golf is all about the putting on the green. Bell goes on:
"If there's one Word that sums up the feeling readers crave in an ending, it's satisfaction. The word is broad enough to include any type of ending, so long as it is one that leaves the reader in a positive emotional state about the reading experience as a whole." (4)
Part of this satisfaction comes in tying up loose ends. Citing John Gilstrap, Bell writes:
"Before you kill me, you've got to tell me why you did it, and how all of your compatriots fit into the puzzle." (5)
This sort of egotistic protagonist is common in film, which Bell describes as a classic mistake–the talkative villain (76-77), but it points to the need not to the leave the reader hanging—a better way is to have a minor character fill in details.
Background and Organization
James Scott Bell[1] is a former trial lawyer and author of numerous writing books and thrillers. He attended the University of California, Santa Barbara and graduated from the University of Southern California Law Center. His best-known writing book is: Plot and Structure. A more recent book of his, How to Write Dazzling Dialogue, was immensely helpful in my memoir project in 2017 (Called Along the Way).
Bell writes in eleven chapters:
Endings are Hard
What Should an Ending Do?
Should You Know Your Endings Before You Write?
About Act 3
The Shape of Your Ending
The Meaning of Your Ending
Brainstorming Endings
Resonant Endings
Avoiding Common Ending Problems
Some Endings Examined
The Ending of This Book on Endings.
Following these chapters is an author's note, list of other books, and an about section.
Plotters verses Pantsers
A fairly inane conversation that comes up among writers is whether to use an outline or to write "seat of the pants." I say inane because only masters of the craft have the intuition to be successful as a pantser; everyone else either is better off starting with an outline or has an enormous among of time on their hands to rewrite their book.
Stephen King (On Writing) is probably the most famous pantser (9), but no one would confuse him with being a beginner—if I recall correctly, he wrote his first book at the age of about eight. King does not want to outline his book because he writes suspense and argues that if he knows the ending as he writes, then the reader will figure it out and it will deflate the suspense. So he creates tension and a well-defined character, then reasons how that character would respond to the tension. Add a few twists and turns, and you have a King novel.
By contrast, Bell is a plotter. His advice on endings begins with the lead character's mirror moment (11). The lead character's mirror begins with a question: is the lead character willing (and able) to grow emotionally (transform) to become the hero that can overcome and win the struggle that is presented? (12) From that moment forward, the author needs to have a vision of how the book will end—this is the light at the end of the tunnel.
High Stakes in Three Acts
Remember that Bell writes thrillers, which implies that thrills are required. All of this happens in three acts and a bit of structure is required. Bell sees this structure summarized in LOCK—leader character is introduced (L), the lead has an objective (O), the is forced into confrontation (C), and the ending needs to be a knock-out (K; 15).
For Bell, the character is introduced in Act 1, but thrown into Act 2 by a life changing threat (14-15). The character cannot overcome this threat without dealing with a serious character flaw. At the end of Act 2, the lead discovers a clue, setback, or crisis that makes resolution possible, but not easy—the lead must be willing and able to meet the challenge a final battle that takes place in Act 3 (16).
Assessment
James Scott Bell's The Last Fifty Pages is a short-but-informative book on the craft of writing a novel or screen play. Bell illustrates his points with vignettes taken from famous movies, the like Wizard of Oz, the Fugitive, and Casablanca. Authors will love it; I love it—maybe you will too.

[1] http://www.JamesScottBell.com.
References
Bell, James Scott. 2004. Plot and Structure: Techniques and Exercises for Crafting a Plot that Grips Readers from Start to Finish. Cincinnati: Writer's Digest Books. (Review)
Bell, James Scott. 2014. How to Write Dazzling Dialogue: The Fastest Way to Improve Any Manuscript. Woodland Hills, CA: Compendium Press. (Review)
Hiemstra, Stephen W. 2017. Called Along the Way: A Spiritual Memoir. Centreville, VA: T2Pneuma Publishers LLC.
King, Stephen. 2010. On Writing: A Memoir of the Craft. New York: Scribner. (Review)