Retreat Registration is CLOSED!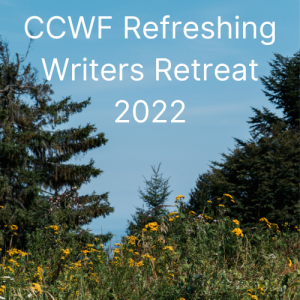 When: August 26-28, 2022
Where: Meadowkirk at Delta Farm, Middleburg, Va.
Check in as early as Friday, Aug. 26, at 9 a.m. Checkout on Sunday, Aug. 28, by 11 a.m.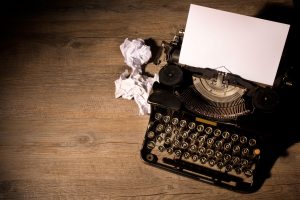 Too distracted to write at home? Want some dedicated writing time without the pull of your "regular" life? Then join CCWF for its first writers retreat August 26-28, 2022. A beautiful country setting will reinvigorate your creative juices and get those words flowing. This retreat is designed to give attendees lots of writing time, while providing a loose structure and a speaker to encourage us in our calling as writers. Meadowkirk is Christian-run center with all the amenities of city life tucked in the rolling hills of rural Virginia. Close to Dulles Airport and roughly an hour from Washington DC, the center is easily accessible. Find out more here.
During our Refreshing Writers Retreat at Meadowkirk at Delta Farm in Middleburg, Va., August 26-28, 2022, John Jenkins will present a mini clinic Saturday morning on…
God gave us five powerful senses. Engage your readers with each of them.
"Less is more" is a key to unlocking your reader's imagination.
Don't narrate your plot, reveal it through intriguing dialog.
These mini-workshops are designed to give you time to practice what you learn with feedback from John as you work through each lesson. The mini clinics are included in the cost for weekend retreat attendees and are offered to Saturday-only participants for an additional $30.
John is a publisher, author and popular conference speaker. His writing credits include nine short stories for Focus on the Family, including "If One Falls," a first-place winner of EPA Higher Goals fiction award. John's most recent book is A Most Excellent Pirate Adventure. Learn more at https://inspirethehero.com/.
Retreat Schedule (subject to change)
Friday
Check-in Friday anytime after 9 a.m.
Lunch on your own.
Dinner @ 5:30 p.m.
Inspirational speaker @ 7 p.m. in Manor House Conference Room
Meet & Greet with fellow attendees @ 8:30 p.m.
Saturday (Saturday only participants, please arrive by 9:30 a.m.)
Breakfast @ 8:30 a.m.
Mini clinics @ 9:30 a.m. to noon
Lunch @ 12:30 p.m.
Writing Time 1:30 p.m. to 5:30 p.m.
Dinner @ 5:30 p.m.
Writing Time 6:30 p.m. to 8 p.m.
S'mores at the firepit @ 8 p.m.
Sunday
Breakfast @ 8:30 a.m.
Checkout by 11 a.m.
Retreat Cost
Cost for the weekend includes an inspirational speaker, three mini writing clinics, five meals, complimentary snacks and s'mores round a fire pit, miles of trails and fresh air, plus tons of dedicated writing time and fellowship with other Christian writers:
Manor House, double occupancy with en suite bathroom (14 spots available): $535 for CCWF members; $635 for nonmembers
Manor House, triple occupancy with en suite bathroom (6 spots available): $405 for CCWF members; $505 for nonmembers
Saturday-only option (with lunch and dinner): $125 for CCWF members; $225 for nonmembers
To reserve your spot, please pay the nonrefundable (but transferrable) deposit* of $125 for the entire weekend or $50 for Saturday only, then fill out the Google form. Final payment (minus your deposit fee) will be due July 15, 2022.
* We must have a deposit in order to reserve space at Meadowkirk. While the deposit is nonrefundable, you may transfer it to another writer if you're unable to attend.