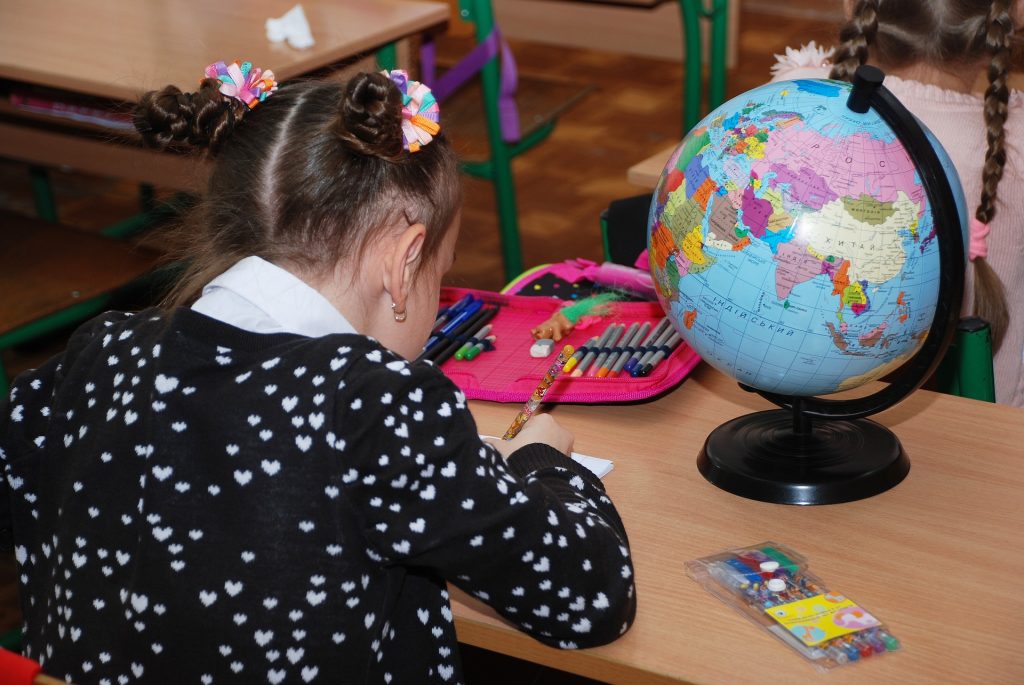 Formation of the writer.
 "Father, thank You that I am who I am."
Betsey Kodat
"Father, thank You that I am who I am." It is a little arrogant of me to echo the giant Apostle Paul in saying this prayer (1 Cor. 15:10). But I certainly feel humble when I say, using Paul's words, "By the grace of God, I am who I am."
So many things go into who I am—and into who you are—as people and as writers. We write out of the fullness of who we are. To write well, to frame our thoughts authentically, to find our voice, takes a certain amount of stability within ourselves. I have not always been at peace with myself. And God helps with that.
My struggles have a lot to do with being a Third-Culture Kid (TCK), which means I was raised in cultures outside of the United States during a significant part of my early years. My first attempts at writing began at the French Catholic school in Tel Aviv, Israel. I felt very American in the school, since I could not speak French and I seemed to be better off than the other children—more pencils, more books, newer shoes.
Students brought their supplies to school in a modest briefcase, if they could afford one. Next to their "livres" and "cahiers" (books and notebooks), they carried their pencil case. Inside the cases, their "crayons" (pencils) were lined up, each held by a little ribbon of elastic, waiting to be used. My classmates seemed proud of getting an education. All except several girls who sat in the back row. They did not wear the blue school uniforms we had and they seemed to keep their eyes fixed on their shoes.
In the afternoon, I had English lessons with three British girls, a few years older than me. We sat at a table on the side porch of a classroom, looking out through an arch onto the shaded central courtyard. It was hot, and we often picked up our "cahiers" and fanned ourselves. Our tutor set us to writing English words at a table. But we spent time every day filling pages with English words.
The British girls were older and wiser than I and they taught me French words and how to get along. When we finished our writing, they showed me how to sharpen my pencils with a little pen knife. Then we tucked them back in our pencil cases with a little extra pat, all shaped and ready for the next day. It was all part of the honor and wonder of learning to write, to craft letters, to make a beautiful page of words.
I asked the British girls what an Israeli girl meant when she said, "Pouce" (thumb) to me. They could not figure it out, either. But I know the girl turned her back on me and ridiculed me after she said it, so I started avoiding her in the courtyard at recess. Years later, as a French teacher, I discovered "pouce" was used to announce that a game had begun. She had been teasing me. But she seemed jealous, jealous of something I did not even know I had.
One day, on the way back to class from recess, I was assigned to be a line monitor as we went upstairs from the playground. I was totally unprepared when the nun asked me to announced who had misbehaved in line. I was six and I stood at the front of the classroom, scanning the faces. I felt obliged to point out someone—it was my job. But I had not been watching for misbehavior. So, I pointed to the back row, where the girls were sitting with their heads down. I sensed they did not have the status to protest. So, for my sins, I had to watch as their knuckles were rapped with a ruler. They squirmed and protested and to this day my heart is as unhappy as it was on that day, watching.
Another time, the Mother Superior called the English-speaking girls into her office. Instead of sitting at our table and writing, we sat in chairs in front of her big desk. My feet would not reach the floor, but I did not dare swing them in front of her. What if my knuckles were about to be rapped? Instead, I sat as still as I could and smiled shyly at her.
She wanted to know how we were getting along at school. Were we learning French? Did it help to have the English tutor? Then came the question: Would we like to take catechism?
What was catechism? Well, I don't know what the British girls said, but as soon as I understood that it was learning about the Catholic faith, I knew my answer.
I squared my shoulders in my Catholic school uniform and leaned forward over the chair to plant my feet on the ground in their leather Baby-Jane shoes and white socks.
"I am a Protestant girl," I announced with all the dignity of my 6-year-old self. I was declaring who I was.
My parents, hearing this story, wondered where I got that idea. We went to an Anglican Church. When we talked about religion, it was not in terms of Catholic or Protestant or Jew; it was about the Bible and the Holy Land and that Jesus lived there once upon a time.
I was piecing together how to write, how to sharpen my pencils and keep them in their case, how to understand a new culture and express myself in a new language. I was learning how other kinds of people interact and what teachers expect and what it takes to be friends. I was struggling with being required to be a tattle tale by the people in power. I was confused and apologetic about many things, but my faith was not one of them.
Thank God that I was who I was then—and thank God that I am who I am now. This same girl still lives in my sixty-something frame, and I feel very affectionate towards her. Almost everything she felt, I still feel, only with a little more maturity and understanding. I am American and I am Christian and I have seen different worlds. This plays into how I see things—and how I write about them. This is not only okay, it is good and right.
"Thank You, Lord, that I am who I am."