CCWF's has announced the title of its 2021 anthology of Christian writing: Conversations: Coming to Know God and Make Him Known. The call for submissions is an invitation to share devotionals, narratives, or essays about your life of faith.
For good reason, the anthology is called Conversations. Conversations invite give and take. They are dynamic interactions. CCWF hopes writing your submission "will draw you closer to the One for whom we write, as well as inspire and encourage other writers." Writing in itself is a very special way to know God. When we write about how we engage with God and reflect Him to others, we deepen our own connection to Him.
I miss the in-person meetings of Capital Christian Writers Fellowship. My CCWF zoom critique group fills some of this need. Nothing compares exactly to the fellowship around the writing task. The support and encouragement of that group absolutely revitalizes me as a writer. Yet we never have time to ask one another, "How does knowing God impact your writing?
This year's anthology is the equivalent of a CCWF meeting, one when we discuss our faith life and how it impacts our writing.
Most of our conversations with God are hidden. Indeed, Jesus emphasized that prayer should be intimate and private. He said, "When you pray, go into your room, close the door and pray to your Father, who is unseen. Then your Father, who sees what is done in secret, will reward you" (Matt. 6:6). But we are free to share what we learn from God in those private moments.
How do you approach God? What have you heard in the privacy of His counsel? What has He shown you? How does your relationship with Him influence your writing?
Personally, when I heard the call for submissions, I thought of times I had encountered God and ways he had been active in my life. Like the time I was unscathed in an accident or the time God clearly showed me how I had misjudged someone. I remembered the portion of Scripture that struck me this morning. I suddenly realized that a twenty-five-year long prayer was in the process of being answered. To make my submission, like you, I will have to choose a topic and how to express it to reach out to readers.
Let me say, I would love to be your reader, too. I want to hear what you have to say and enjoy the special way you say it. I want to be "in a book" with you and learn from your conversations with God. Will you let me be your audience? I hope so.
Father, we devote this anthology to you. Inspire writers to join in the conversation about their faith and the way they express it. Please craft many voices into a living, healing whole.
In Jesus' name. Amen.

Betsey Kodat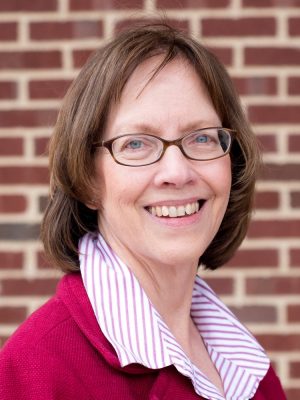 Betsey Kodat
CCWF Member since 2019. Editorial committee, 2020 Anthology, Prayers for Writers.
Betsey Kodat is wife to Roger, mother to Aimee and Emily, mother-in-law to Kody, and grandmother to Reagan. She has been expressing her prayers in writing for 35 years. Her prayers have been influenced by living in seven foreign countries. What power comes from observing firsthand different points of view. She has been involved with CCWF and its predecessors for over 19 years and currently prays for CCWF writers. If anyone would like prayer for their writing, please contact her at https://ccwritersfellowship.org/contact/.