What type of writing do you do? (Books, blogging, articles, genre, audience, etc.) And are you traditionally published or self/indie published?
I am the author of the Shadowcreek Chronicles, a four-book series of Civil War novels. The individual titles—Word of Honor, Matter of Trust, Not Without Courage, and Strength and Glory—were traditionally published by Emerald Books (an imprint of YWAM Publishing). My youngest reader was 9 and the oldest 94. My historically-based fiction was enjoyed primarily by middle school and high school girls, but over the years I've learned that I had more male readers than I initially thought—including some of the football players and coaches I worked with at the San Diego Chargers and the Washington Redskins. (One of my characters was named for two of my Chargers players, Kidd Carney).
I wrote for my high school newspaper and yearbook long before blogging was a thing. A few of my poems were published a long time ago. I've had a magazine article published that I wrote myself, and been the subject of a few others. Did I mention it was a long time ago?
Up until this spring (May 2020), I hadn't written anything substantial since my fourth book was released back in 2000. I did, however, spend a lot of time writing captions for photo books of research trips (yes, I'm addicted to Shutterfly.com—and people who have seen my photo books have called them illustrated journals.)
In January of 2021, I'm going to be included in a compilation book called "She Writes for Him: Stories of Living Hope" (Redemption Press). My portion is a non-fiction excerpt of my ovarian cancer survivor story. I'll be chapter 4, called "Cancer is a Team Sport"—Liz Curtis Higgs has written the first chapter.
Most recently, I've shifted gears—taken a dare issued by a couple of author friends—and gone back in time about a hundred years from when my Shadowcreek Chronicles were set. The new manuscript I'm currently working on starts in 1763, after Pontiac's Rebellion (French and Indian War) and carries through to the American Revolution. I'm waiting on the LORD to see what He wants to do with the words He is giving me.
What Inspired you to begin writing?
For as long as I can remember writing has been a part of everyday life. Diaries. Poems. Book reports. Silly little stories… During high school the journalism teacher and the yearbook coordinator noticed my writing and photography skills. My English composition teacher, at the end of my senior year, told me I should write a book someday. She enjoyed reading my writing. My Momma tracked her down and invited her to my first book signing when Word of Honor was released. Mrs. Palmer was very proud. (So was my Momma!)
There were many influences that eventually pushed me to write something "for real." My dad always was reading a book, if not two. I had aunts and uncles who worked in the publishing industry (Bethany House and Harvest House)—I spent weeks during summer vacations working in the print shop at Bethany with my uncle. After making good on a challenge issued by a friend, that same uncle was instrumental in the eventual publishing of my Shadowcreek Chronicles and their digital conversion to Kindle.
One of my aunts started me on the Little House books by Laura Ingalls Wilder, and I read the majority of Janet Daily's Harlequin America novels (each book set in a different state). I enjoyed historical fiction so much I set out to write the kind of stories that I liked to read. And hoped others would like to read them, too.
Reading has always been my hobby. Writing has always been my escape.
Writing Life
How often do you write?
When ideas come, I write them down. As quickly as possible. Before I forget them.
How do you find time to write?
Having a full-time job overrides the amount of time I can write during the day. I get more accomplished on the weekends (consecutive hours at the computer work better for me—when I'm not out researching…)
Do you schedule time or write as the Spirit moves you?
In the past few weeks, I've seen beyond midnight more often than I probably should. But sometimes that's when the words come. A few years ago, I took the advice of an author-friend and went away for a long weekend, just me and the laptop. This year, I've scheduled a mini-writing retreat for myself before Thanksgiving and I'm looking forward to getting away and concentrating on the characters in my new story.
Are you a panster or outliner?
I think I'm a combination of both.
Writing historical fiction accurately will require adherence to the chronological time frame—but characters sometimes do things I don't expect. Then I go back and change the non-historical part of the outline to fit.
What are your favorite resources for writers and why?
Google can be useful (when it's not distracting me and leading me off on too many rabbit trails during research. How did I get here?)
I've been going back and re-watching replays of some of the online writers' conferences I've participated in this year.
Allie Pleiter's "Chunky Method" has been beneficial for word count goals.
Scrivener is something that has me on a steep learning curve, but I can see where it can keep things organized and easily accessible for reference.
BlueLetterBible.org lets me access scripture references quickly with the search feature.
Historically speaking, Colonial Williamsburg's Nation Builders, Trades, and Educational department have done an amazing job with their online content and Facebook live presentations this year. George Washington's Mount Vernon has also been educational. And if you're into 18th century cooking methods, James Townsend & Son has an excellent YouTube channel.
I miss going to the library and visiting actual historical sites or re-enactments. Hopefully those things will be restored.
About You, the Writer
Who are your favorite authors and why?
This is only a partial list, but I like to read by the following authors because of their rich detail and historical settings: Liz Curtis Higgs, Julie Klassen, Laura Frantz. For a lovely contemporary escape, I like the first three books in Rachel Hauck's Royal Wedding series.
Now, if you ask me which authors are my favorite to travel with, I will say Liz (Scotland), Julie (England 2x), and Sarah Hamaker (ACFW in Texas). Good times!
What is your writing dream?
If someone would pay me to stay home and write instead of having to wrangle with a day job, I'd seriously consider it.
What are you working on now?
I've just finished a short auto-biographical/anecdotal chapter that will be included in a compilation book intended to encourage others called "She Writes for Him: Stories of Living Hope" (Redemption Press, January 2021)
Work in progress—more historical fiction, this time set in England and the American colonies prior to and during the American Revolution. (If you happened to see any of the four seasons of AMC's production of TURN: Washington's Spies, then you'll have a visual for the time period I'm aiming for.)
(I'm also on Julie Klassen's launch team and just finished reading an advance copy of her latest novel, A Castaway in Cornwall, releasing December 1st. Helping spread the word.)
What would you most like to share with other Christian writers?
First, I'd thank those who have been there over the past few years, pouring encouragement and prayers into me, insisting that I can and should do this again; that I'm not finished as a writer even though my last published book was released twenty years ago.
Then, I'd like to encourage them to keep going. We might never get to know this side of heaven how far-reaching the influence of the words God gave us can carry and make a positive impact in readers lives.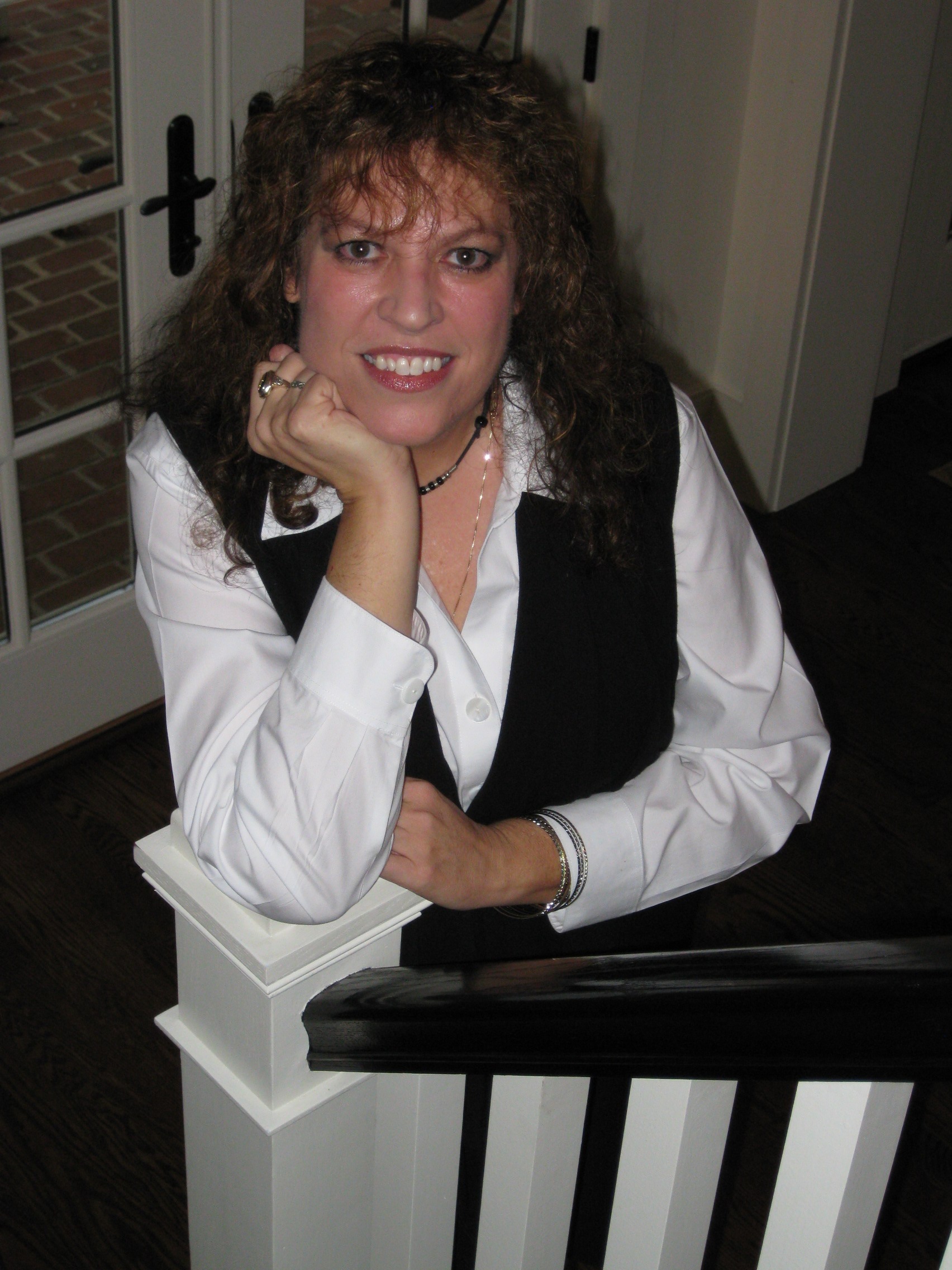 T. Elizabeth Renich
Shadowcreek Chronicles author T. Elizabeth Renich worked for two NFL teams and visited all 50 United States before her 50th birthday. She hunts historical markers and shares hope as an ovarian cancer survivor. Addicted to Shutterfly.com, her love of photography is evident in photo books documenting research trips and life.

Online/Links
Amazon Author Page
https://www.facebook.com/telizabethshadowcreekbooks