Marketing Your Book: from Idea through Publication to Backlist
Webinar
March 19, 2019
8:00 – 9:00pm, Eastern
David Winters', Marketing Your Book: from Idea through Publication to Backlist will give a fast-paced look at the author's role in promoting and marketing books. This webinar will cover an extensive timeline of activities before, during and after the release of a new book. It will delve into marketing strategies for various genre offerings and how to make the most of one's back list. Presenter David Winters has enthusiastically tried many marketing tools and promises to give straight talk about the effectiveness of each one within his experience. He looks forward to answering questions about the changing market and how we can help each other do great things for Christ through our writing.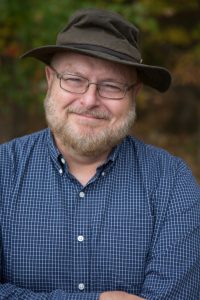 David L. Winters is an author, speaker and humorist from Kensington, Md. He writes both fiction and nonfiction, including the award-winning Sabbatical of the Mind: The Journey from Anxiety to Peace. His Driver series fiction picks up with Stock Car Inferno in January 2019. His latest nonfiction release, Taking God to Work, which he wrote with Pastor Steve Reynolds, has received critical acclaim. The focus of his writing includes bringing a biblical worldview to contemporary problems.
In 2016, David retired from the Department of Homeland Security where he served as a division director and policy analyst. His government career also included more than 20 years with the Office of Naval Research, the research and development arm of the U.S. Navy. As a layman, he has served local churches as an elder, deacon, small group leader and Sunday school teacher. His volunteer activities have included service to the Gideons, American Heart Association, Washington Pediatric AIDS Program and Word of Life Homeless Ministry.