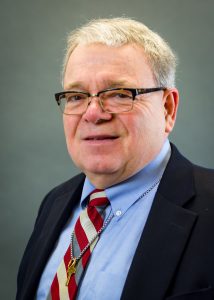 Review by
Stephen W. Hiemstra
Bolme Guides Authors in Christian Marketing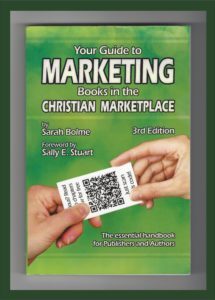 Sarah Bolme. 2014. Your Guide to Marketing Books in the Christian Marketplace.  Charlotte: Crest Publications. Review by Stephen W. Hiemstra One surprise when you become an author is how hard it is to sell books. This comes as a surprise because most authors are also avid readers.  If you are an avid reader, snapping up books recommended by friends and colleagues all the time, it comes as a surprise to learn that everyone does not behave that way!  Sarah Bolme book, Your Guide to Marketing Books in the Christian Marketplace, works hard to make sure that disappointment does not follow surprise for aspiring authors and publishers.
Introduction
An important theme in Bolme's book is the depth and complexity of the Christian book market. Christian books are bought and sold both formally and informally in marketing channels that differ by denomination, ethnicity, workplace, and region. It is not enough to publish your book on Amazon.com and cash your royalty checks.  At a minimum, Christian readers want to know that your theology is consistent with their own faith convictions and that the people with whom they study, worship, volunteer, and work with find your book compelling enough to read and discuss.  The vetting process is important and it shapes book marketing and sales. Bolme likes to point out: Marketing and selling books is not a sprint, it is a marathon (4).
Organization
Bolme's book is structured around this conception of the Christian book market.  Bolme writes in 19 chapters divided into 4 parts:
Launching Your Books (chapters 1-6);
Selling Your Books (7-15);
Targeting Special Markets (16-19); and
Reference (Index).
These chapters are preceded by a foreword and Introduction, and followed by a number of appendices on special topics.
Content
Reading Bolme's text has taken me 3 months to read, but not because I have been procrastinating.  In September, when I began reading, I issued my first press release.  I had wanted to issue a press release in August when I began promoting my book, A Christian Guide to Spirituality (T2Pneuma.com), but it was not until I read Bolme's discussion (122-123) that I learned how to do it.  I found myself requesting reviews (43-53), running book giveaways (www.GoodReads.com;180), doing radio interviews[1] (124-126), applying for awards (63-72), and joining new groups (e.g. Christian Indie Publishers Association—www.ChristianPublishers.net; 7-17) as I read the book.  These activities distracted me from progressing promptly through the book and finishing a review. I also learned why some of my early marketing attempts were unsuccessful.
Why Marketing is Hard
An important problem facing authors and publishers today is the explosion of new book titles and the collapsing readership.  People read fewer printed books than they used to because of, in part, competition from other media, but the growth in independent publishing has also increased the number of authors publishing (73-75).  This means that retailers are inundated with titles and cannot respond directly to author requests; instead, they work through distributors who filter the available books on their behalf.  My requests that local retailers stock my book failed because I did not understand the stocking process.
Assessment
For Christian writers and publishers, Sarah Bolme's Your Guide to Marketing Books in the Christian Marketplace is an important read.  Although I did not immediately become a marketing success having read this book, I did finally get an appreciation for the task at hand and got pointed in the right direction.  You may also find it helpful. See the list of interviews at the bottom of the page at:  T2Pneuma.com.